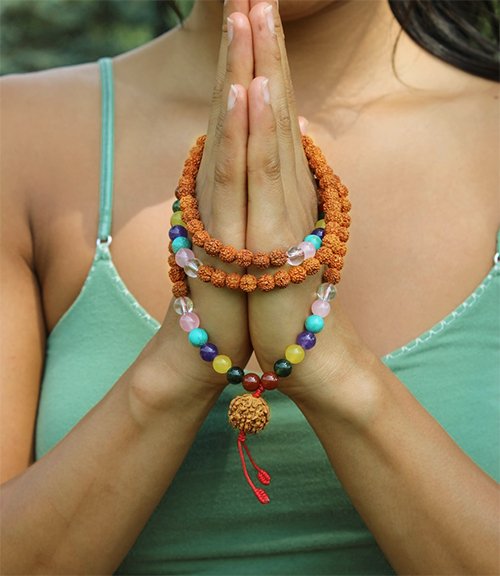 Mala beads, also called Japa malas or Prayer Beads are a part of Indian tradition and have gained worldwide acceptance. We craft Japa mala in various beads like Rudraksha, Gemstone, Tulsi Sandalwood & specialize in Custom Made Malas.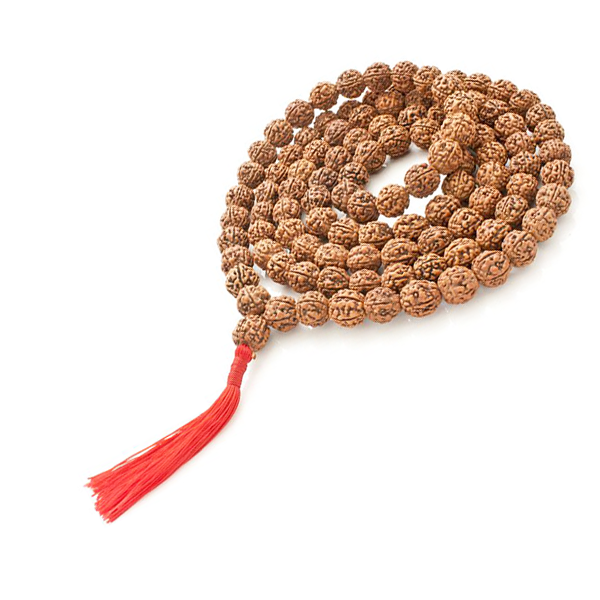 Rudraksha Mala
AUTHENTIC RUDRAKSHA JAPA BEADS
Rudraksha Jap Mala
These days there are lot of artificial and synthetic Malas sold, one has to be very careful in choosing the right supplier. You can be sure of obtaining authentic and natural Rudraksha from us. We design handmade prayer mala that are personalized as per your requirement.
108 beads + Guru bead OR 54 beads + Meru Bead.
Bead sizes – From 4 mm to 18 mm approx.
Slightly loosely strung for moving beads forward during japa.
We offer 3 types of Rudraksha Malas i.e. Regular Malas, Premium Quality and High Quality (Chikna Rudraksha). For details on Wholesale prices contact us with your exact requirement.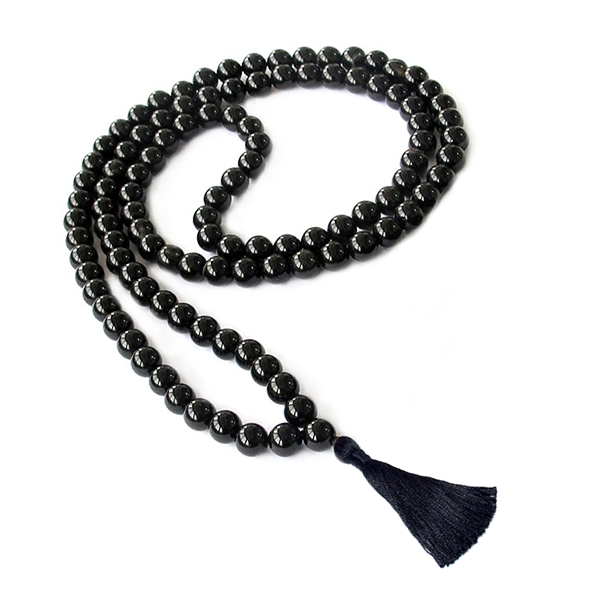 Gemstone Mala
NATURAL GEMSTONE MALAS
Gemstones Malas with their powerful energies and profound resonance with the human body, are the perfect healing tool. Each type of gemstone embodies a unique, vibrant energy that focuses and amplifies this healing force to produce specific effect on the wearer.
The purity plays a vital role in choosing a gemstone mala. The dyeing, heating makes the gemstone lustrous but neutralizes the gemstones healing properties. We ensure to provide you the gemstone mala that matches your price and specifications.
We stock wide range of gemstone beads in different shape and sizes to match your requirement.
Minimum Order Quantity – 25 pieces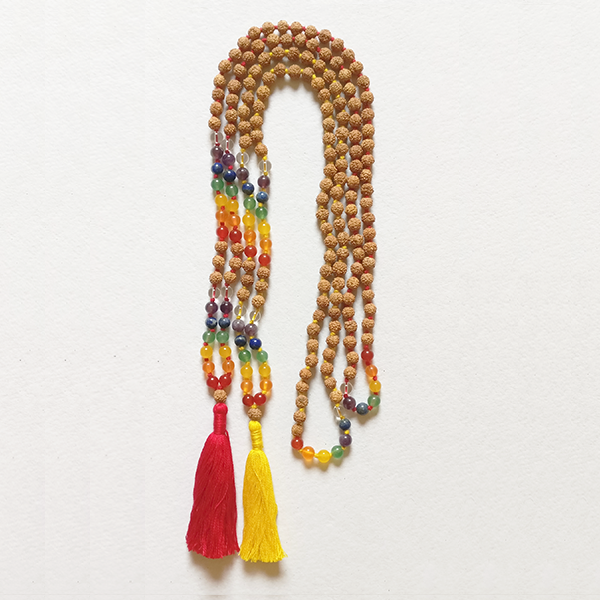 Chakra Mala
CHAKRA BEADS | KUNDALINI MALA
Chakra Malas are designed in various combinations by using different combination stones. Each stone in the Mala is associated with a specific chakra. Chakra Malas is used to balance a specific chakra using a single gemstone or you can choose the traditional 7 Chakra combination Mala. Ideally the blend comprises of –
Crown Chakra = Violet,
Throat = Blue,
Third Eye = Indigo,
Heart = Green,
Solar Plexus = Yellow,
Sacral = Orange,
Root = Red.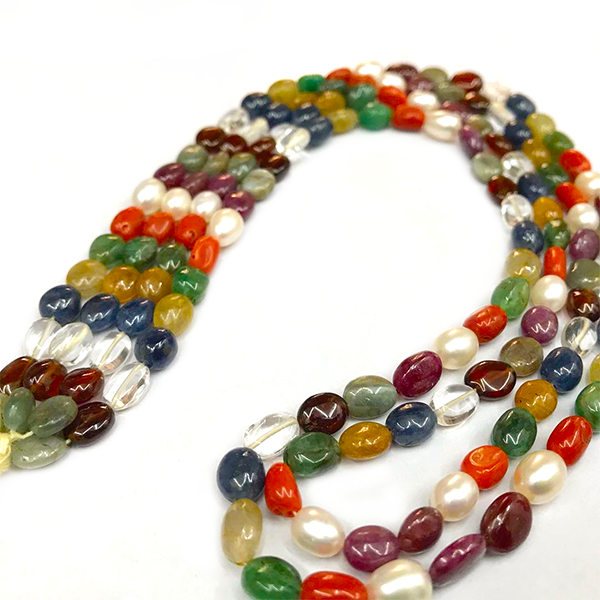 Planetary Mala
HANDMADE ZODIAC MALAS
Planetary Mala or Navgraha Mala is made in a combination of nine semi-precious gemstones. The planetary mala can be obtained in single gemstone for a specific single planet. We manufacture the Malas in cotton, copper, brass and silver wire with different design combinations.
For wholesale requirement send us the image so we can design it as per your specializations.
Minimum order quantity – 20 Pieces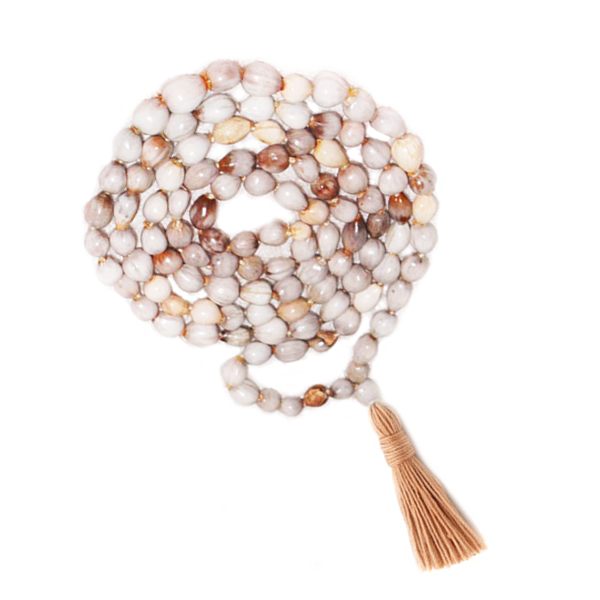 Religious Mala
SACRED JAPA MALAS
A Japa-Beads used for reciting mantra must be natural and unbroken. A wide spectrum of Japa Malas like – Tulsi Mala, Sandalwood Mala, Turmeric Mala, Chirmi Mala, Lotus Seed Mala, Vayjanti Mala & Rudrani Mala are available at wholesale prices. The Japa Malas like Sandalwood & Tulsi Malas are available in different quality price and price range.
We only make premium quality Malas with natural seeds that ensures longevity. Low grade malas are strung in flimsy thread and poor quality tassel which breaks in few weeks.
Ashrams & NGO contact for a concessional prices.
Minimum Order Quantity – 50 pieces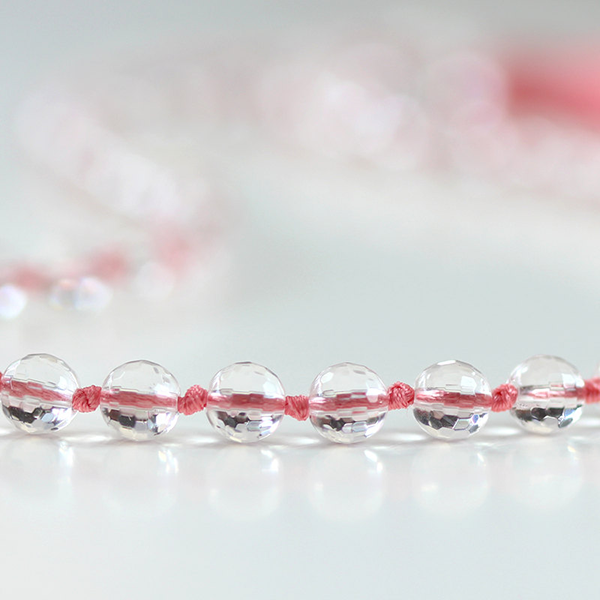 Therapy Mala
CUSTOMIZED MALA FOR HEALING
Gemstones hold a wonderful energy to healing treatment. Each stone has different healing attributes, and some are better suited for certain purposes than others. We assist you to design Healing Malas as per the stones and the pattern you require.
Therapy Malas works effectively when raw and unpolished gemstones are used in healing. Let us know your specification and we will take care of the rest.
We design therapy malas for Energy Healers, Astrologers, Reiki Practitioners, Yoga schools & Individuals.
Minimum Order Quantity – 30 pieces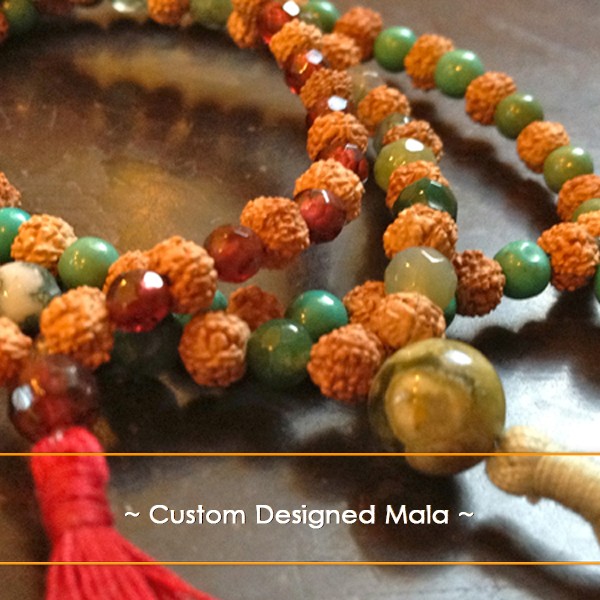 Custom Made Mala
PREMIUM PERSONALIZED MALAS
If you honor quality designs for yourself or your brand, we are here to personalize it for you.
The market is flooded with lustrous and appealing gemstones hawked at cheap prices – Are they really Authentic is the question? With an ever increasing demand & deteriorating quality sold by Chinese market – its best to get the Malas custom-made.
From selection of Beads,Thread, Tassels, Accessories & Tags, we take care to personalize it for you. The final product images are emailed you for Approval, before being shipped.
We are glad to serve Individual Practitioners, Yoga Studios & Ashrams.
** Make sure to contact us with the mala design or reference image along with quantity to serve you better.
Sacred Supplies for Healing & Spiritual Sphere
Awaken The Divine
Spirituality is sacred where individuals from different realms come together. At Apsara Exports we love to honor your needs with sacred tools to enhance your spiritual practice.
Subscribe
Join Our Newsletter
Hours
Mon – Fri : 11am – 5pm